Safeguarding Kenyan elections from criminal interference is urgent, say stakeholders
At The Global Initiative Against Transnational Organized Crime (GI-TOC)'s first Resilience Dialogue in Kenya, on 30 June 2022, activists, artists and representatives of international NGOs gathered in Nairobi to discuss organized crime during the election period and the dynamics of election-related violence.
Elections in Kenya often present an opportunity for criminal organizations to build a name for themselves and gain local prominence. Participants of the Resilience Dialogue shared insights on the country's criminal landscape and coordinated efforts to stop the violence that permeates election cycles.
The debates that took place during the meeting made a strong case for the role played by politics in the rise and fall of gangs, with several speakers highlighting allegations made against politicians, including funding gang activity for their personal interests during the election period. According to a 2020 report by the GI-TOC, The politics of crime: Kenya's gang phenomenon, political patronage has led some gang members to develop a sense of impunity, which is used to harass and intimidate opponents and the general public.
During the discussions, Nelson Salagano, CEO of the Rural–Urban Social Empowerment Program, an organization that works on human development and security in Kenya, noted how the promise of basic needs such as food, medicine and housing is used to recruit children into criminal activities. As a result, children are often used to trade in guns and small arms for a small compensation: 'Particularly in the [marginalized] areas where we operate, they become prime candidates for gang recruitment,' said Salagano.
Hannah Wabiru, CEO of Taifa Haki, an organization that helps rehabilitate women and youth in gangs in Kiambu county, added how women are also easy recruitment targets for gang activity, as they raise less suspicion from the authorities. Some politicians have been found to incite women to join gangs in covert ways, such as by recruiting them directly, facilitating meetings and transportation, paying them salaries and buying them weapons, food, alcohol and drugs. This allows the powerful to buy loyalty and use women to harass political opponents, especially on social media. 'We have also seen women in meetings shouting and creating distractions when certain politicians take the microphone, disrupting speeches,' said Wabiru.
Ngugi Mwangi, CEO of Unganisha Cultures, an organization that focuses on environmental crime, arts and culture in East Africa, discussed the links between environmental crime and gangs, highlighting how their work to stop the trafficking of sandalwood from Uganda to Europe via Kenya found that key politicians were behind the trade. 'Several politicians had faced criminal charges for trafficking [sandalwood], but ultimately prosecution was not successful and they walked away free. Environmental crime is on the rise throughout the region because of a delayed court system, inefficiency and corruption', said Mwangi.
Participants also expressed concern about lack of political literacy in educational institutions and suggested that the constitution's provisions be brought back into the national curriculum. There was a sense of urgency to train interested parties in combating the narratives of politicians who entice voters with promises that are not within the scope of their mandate. As a result of this lack of civic education, many young people do not question political discourses, making them easy targets for recruitment into gangs and other criminal organizations that are used to win political positions.
GI-TOC Resilience Fund Advisory Council member Janet Mawiyoo urged the attendees not to underestimate their influence and to play an active part in their current roles.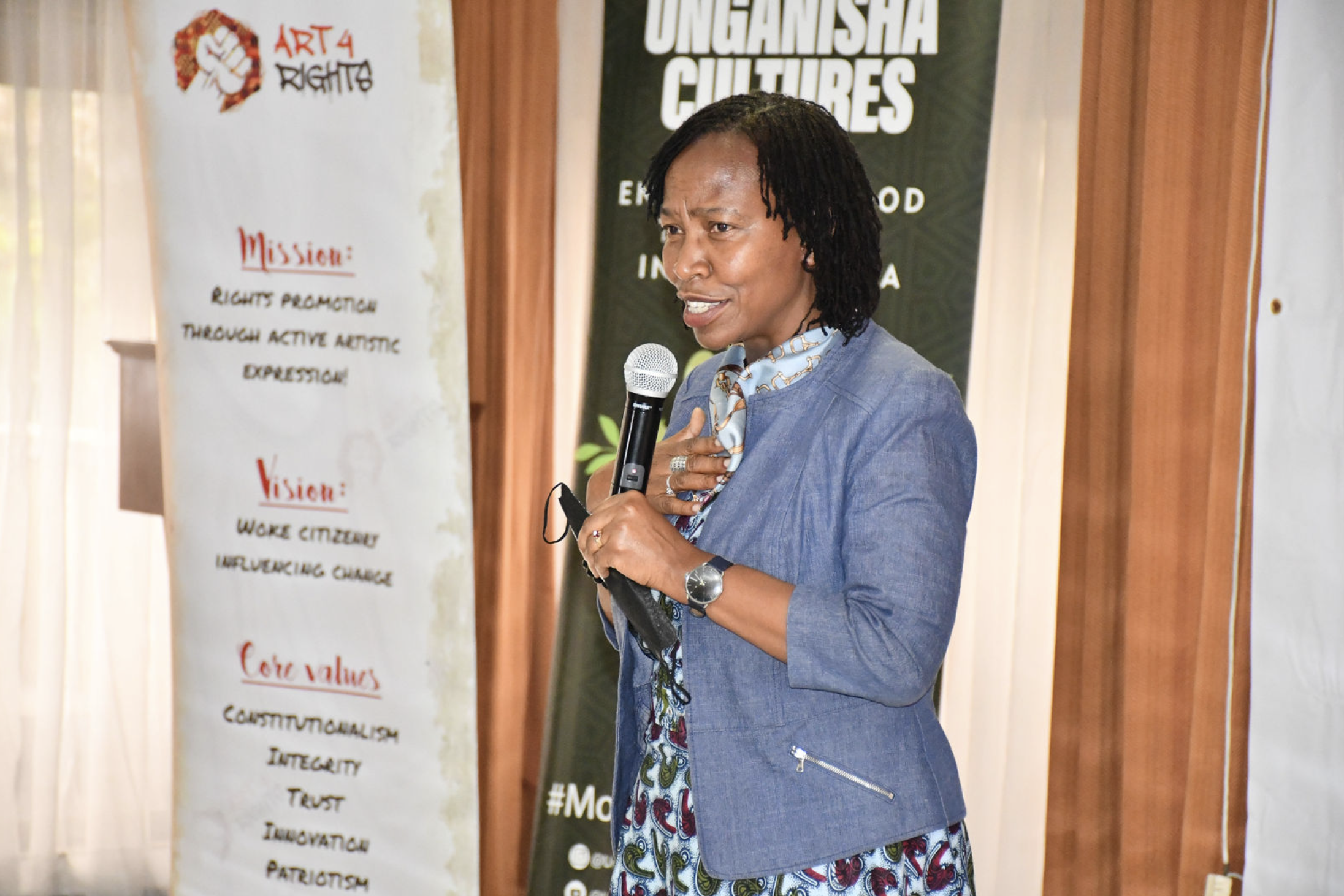 'In each of our unique places, we are a powerful force. We must not overlook or undervalue our power. Additionally, we must carry on this discussion outside of meetings and conferences, in public barazas where voters congregate. They ultimately make the decisions.'
One of the long-term goals agreed to in the meeting was to ensure that civil society spaces continue to function sustainably. This can be done by engaging in collaborative initiatives and financial opportunities that could support political literacy discussions. In addition, there was a pressing need to reach out to artists, particularly poets, who can package important election-related topics and transmit them to young people, as well as disseminate information on organized crime on social media and other platforms that attract young voters.
Organized criminal activity during elections is generally not met with a robust government response. Civil society must hold governments to account, especially ensuring that candidates who have ties to gangs are barred from running for office.