Human rights and organized crime week
Organized crime poses profound challenges to the protection, respect and fulfilment of human rights. From the right to life to the right to education, organized crime affects the well-being and the livelihoods of communities, threatens their physical integrity and infiltrates public institutions impeding the right to access justice and truth.
From 3 to 6 July 2023, the Resilience Fund Fellowship cohort met in Vienna to discuss how community and civil society responses can mitigate the negative impact of organized crime on human rights. The meeting provided a platform for the Fellows to share experiences and current challenges related to the human rights impact of organized crime in their communities.
The Fellowship meeting was designed as a safe space for civil society, the Resilience Fund community, experts, government professionals and agencies to come together and discuss the latest evidence on the impact of organized crime on human rights. Fellows participated in a number of capacity-building training sessions, such as understanding the intersection of international human rights law and the legal regime on transnational organized crime; community responses to human rights violations; security; and multilateral engagement. They also had the opportunity to present their experiences and share their work with members of the international community.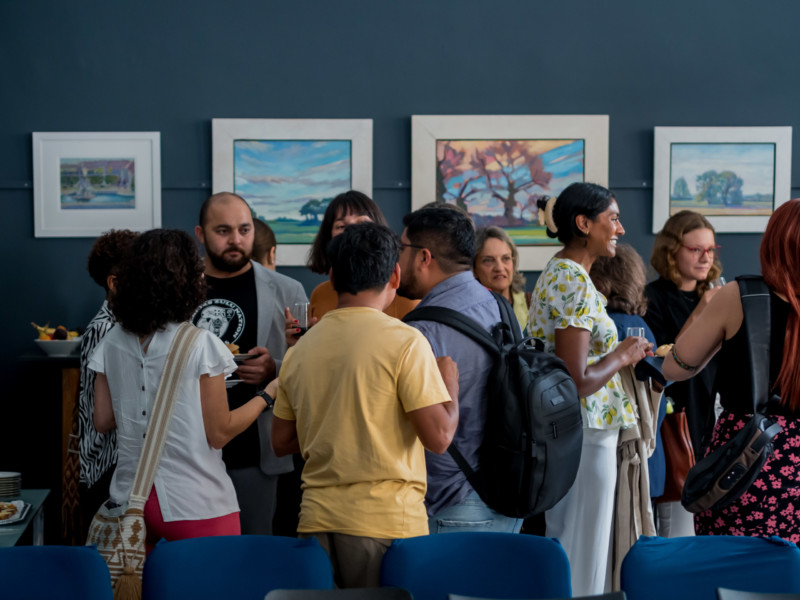 In the first workshop, participants delved deeper into human rights concepts and explored the links between crime and human rights violations. The second session aimed to facilitate a deeper understanding of participants' responses to human rights violations and the challenges they face in implementing them. The third workshop was delivered through the Fund's partnership with Open Briefing, a UK-based organization that helps high-impact non-profits and foundations understand and meet their risk management and duty of care obligations. Finally, participants were invited to consider how to take action at the national and international levels to advocate for improved responses. This fourth session enabled participants to articulate the policy responses needed and build their capacity to advocate for them in different settings, including through engagement with the multilateral system.
This report provides a summary of the meeting's outcomes.