Organized crime and the environment
As human population and the demand for environmental commodities grows, it is important to look at environmental crime beyond it being a conservation issue but a real threat to human beings.
Environmental commodities are not evenly spread – Africa, Asia and Latin America suffer the effects of environmental crime the most. The countries within these regions tend to have higher criminality and lower resilience. Environmental crime is seen as low risk, high reward and acts as an entry-level crime. Organized criminals develop their skills engaging in environmental crime before moving onto other crime types.
But communities around the world are mobilizing to protect their lands. The involvement of affected communities is key for any policy against organized environmental crime.
On World Environment Day, we explore the linkages between organized crime and the environment and its impact on the ground.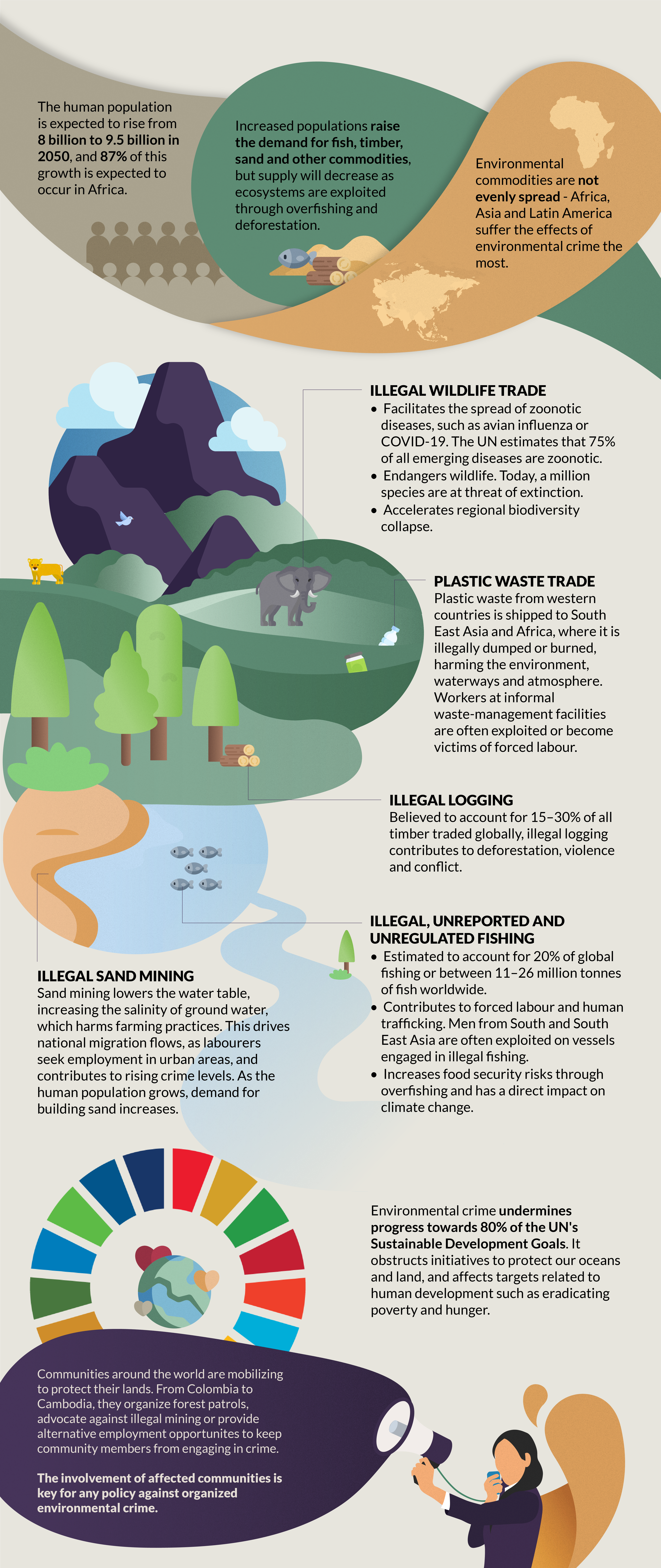 A medida que la población y la demanda de bienes ambientales crecen, es importante considerar los delitos medio ambientales como una amenaza real para los seres humanos y no como un simple tema de conservación.
Los bienes ambientales tampoco están distribuidos de manera uniforme por lo que los efectos más graves de estos crímenes se sienten en África, Asia y Latinoamérica, regiones cuyos países generalmente presentan alta criminalidad y baja resiliencia. Los crímenes medio ambientales son considerados de bajo riesgo y alta retribución y funcionan como delito de entrada. Los grupos de crimen organizado desarrollan sus habilidades en este tipo de crímenes antes de pasar a otros delitos.
Pero las comunidades de todo el mundo se están movilizando para proteger sus territorios. La participación de las comunidades afectadas es clave para cualquier política contra los crímenes medio ambientales.
En el Día Mundial del Medio Ambiente, exploramos los vínculos entre el crimen organizado y el medio ambiente, y su impacto en el territorio.