Building civil society resilience to organized crime in Guinea-Bissau
With a population of just 2 million, Guinea-Bissau is one of the smallest countries in Africa, dwarfed by the continent's major urban centres. However, the country has experienced a disproportionate share of conflict and instability, much of which has been linked to the growth of the transnational cocaine trade through West Africa, facilitated by Guinea-Bissau's political and military elite.
Illicit markets have a prominent role in shaping the economic and social development of Guinea-Bissau, where 67 per cent of the population live in poverty, and the country has a fragmented civil society with low awareness of illicit markets and corruption. The Global Initiative Against Transnational Organized Crime (GI-TOC)'s Resilience Fund, through its targeted programme of support to least developed countries (LDCs), focused on mapping civil society in Guinea-Bissau and bolstering community awareness of illicit markets, with a long-term objective of building a foundation for further support to civil society. The programme, named LDC Accelerator, was funded by the government of Norway and supported the GI-TOC's Observatory of Illicit Economies in Guinea-Bissau, a joint GI-TOC and UN Development Programme initiative launched in 2020.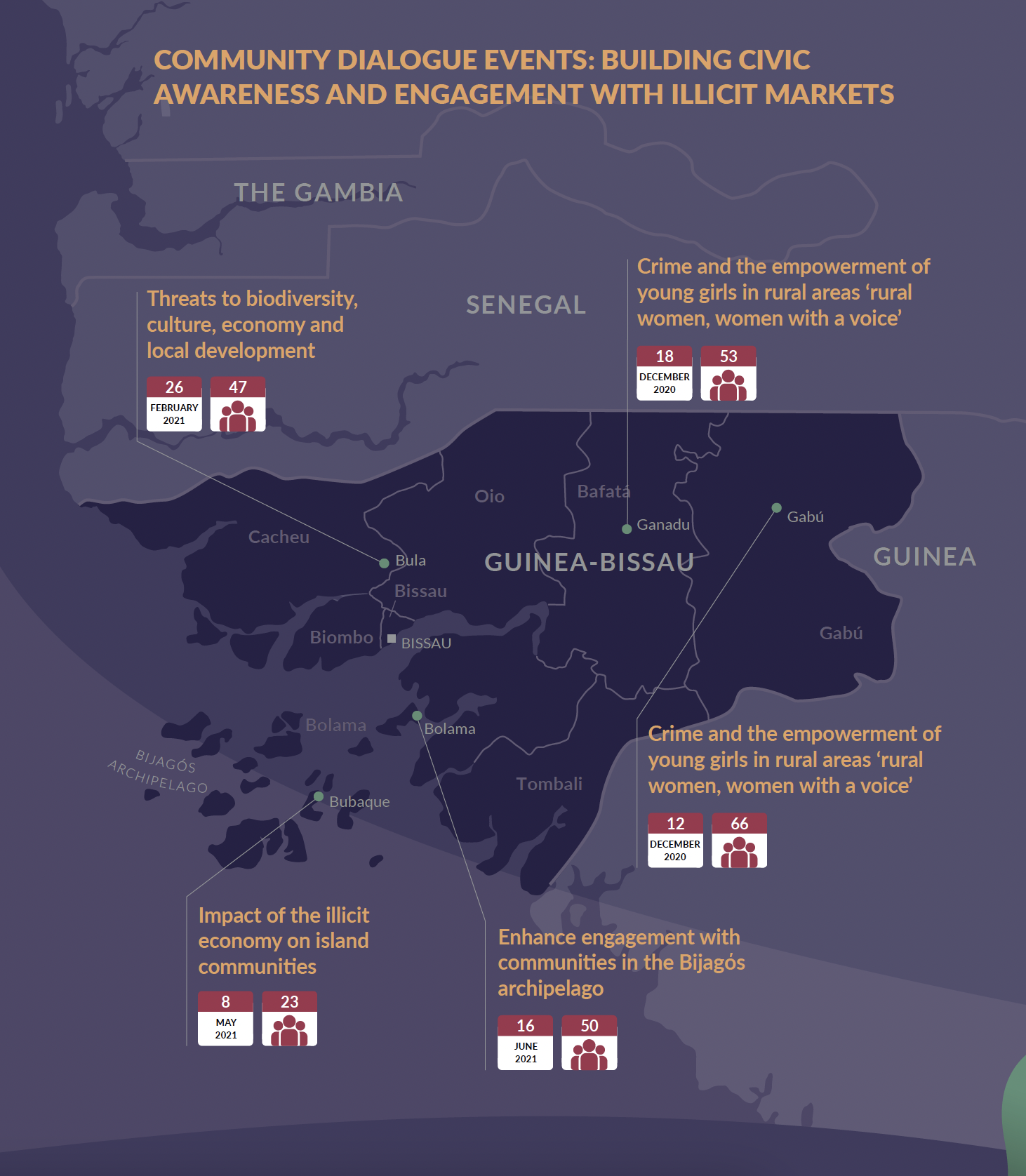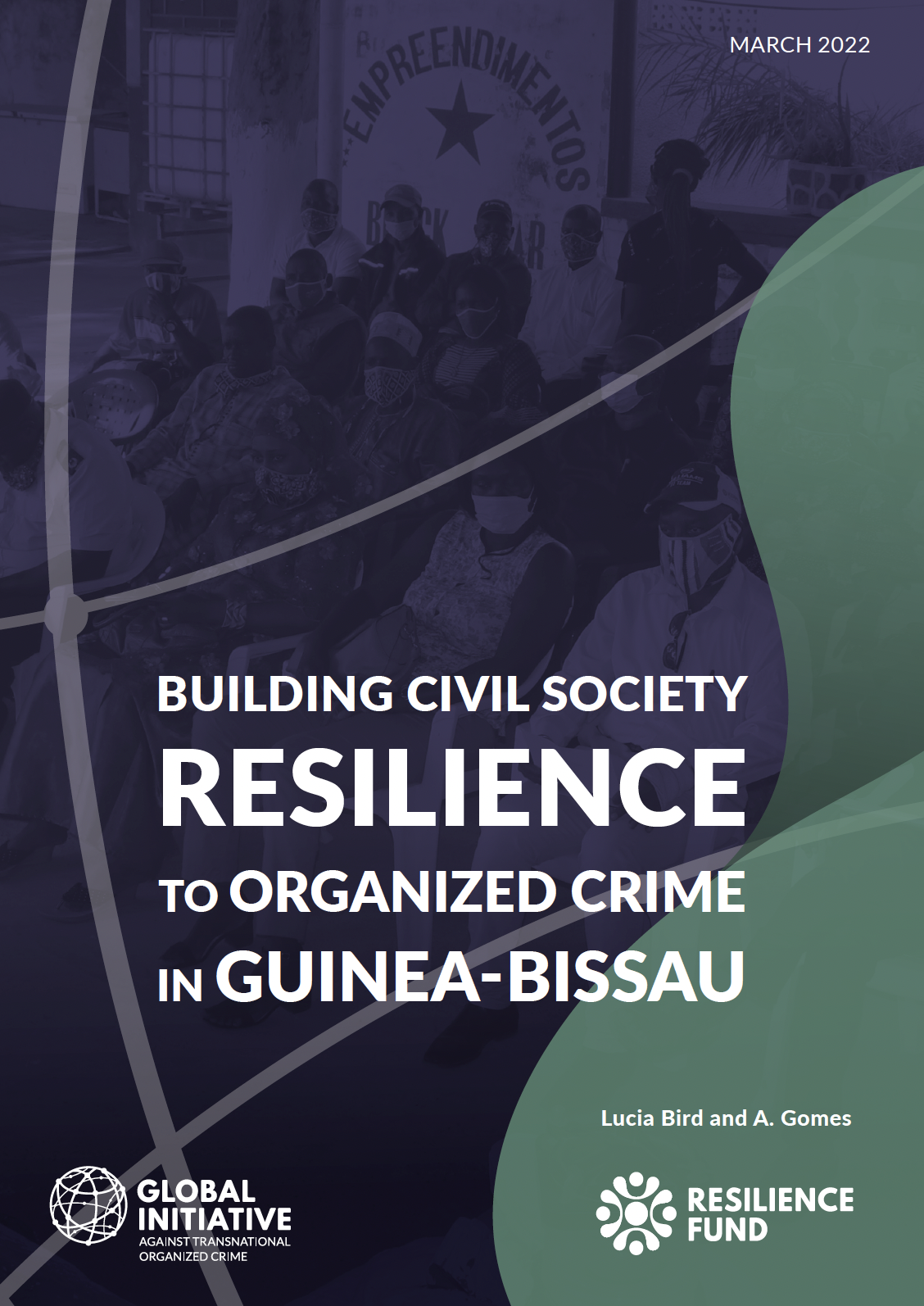 Building civil society resilience to organized crime in Guinea-Bissau
This document outlines the current landscape of civil society in Guinea-Bissau and offers a snapshot of the work undertaken through the LDC Accelerator programme. Supporting civil society is now more important than ever, as citizens continue to be affected by the COVID-19 pandemic and its countermeasures, and face increased pressure from state institutions seeking to silence critical voices.